Plan Your Visit!
You'll find us halfway between New York and San Francisco
… and halfway between Kansas City and St. Louis in Missouri on Interstate 70
Our hours are seasonal …
Regular Hours
April through December
Monday & Tuesday
10am ~ 2pm
Wednesday ~ Saturday
10am ~ 5pm
Sunday
11am ~ 4pm
Winter Hours
January through March
Monday ~ Wednesday
10am ~ 2pm
Thursday ~ Saturday
10am ~ 5pm
Sunday
Noon ~ 4pm
Otherwise by chance or appointment. Call 573-698-4580 if you are in the neighborhood, we may be open!
Our Legacy
A third-generation shopping adventure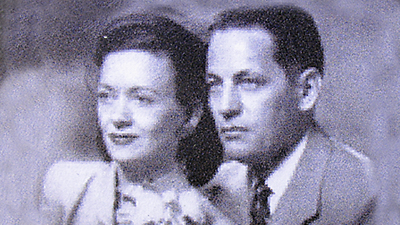 First Generation
Wanda (Granny) and Donald Stockton. Granny opened the antique shop after moving here from California in 1975, and ran the shop until her death in 1993.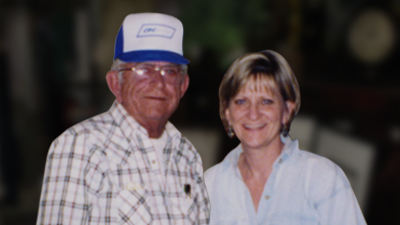 Second Generation
My dad, D.A., "Skip," Meadows and I in 1998. He owned Granny's Antiques from 1993 to 2003.
Third Generation
Diane Dunn, the current owner of Stockton Mercantile since 2003.
---
Welcome to Stockton Mercantile in historic Rocheport, Missouri.
Our story began in 1975, when Wanda, Granny, Stockton (Yes, she really was my Granny!), opened the doors of Granny's Antiques, offering antiques and collectibles.
In 1993, her son (Yes, that would be my father!), D.A., Skip, Meadows, continued the tradition. His changes to the antique shop over the years left it a little more like Sanford and Son. In 2003, I purchased Granny's from my father, and changed its face again. Although I continued to sell antiques and collectibles, my vision for the shop included offering new merchandise — gifts and home decor. However, I found that I could not totally eliminate the rare, antique treasures that had been our family tradition. It must be in my blood, because I love finding these uncommon treasures too, so today my shop displays a delightful mix of antiques, collectibles, architectural accents, and exclusive repurposed creations, with the majority being new gifts and home decor.
My changing the name of Granny's Antiques to Stockton Mercantile was an emotional journey, as I am quite proud of Granny's history. But with my new vision for Granny's to be a true blend of new and old, it seemed a name change was in order. But how could I maintain its connection to the past? Thus, I chose Stockton, Granny's surname, and Mercantile, because we are housed in an old mercantile building, and mercantile means a little bit of everything — quite appropriate!
If you like shopping in a charming, relaxed atmosphere that has a wide variety of merchandise to choose from, Stockton Mercantile is the place for you. Our look changes frequently and you never know what you will find in our over 4,000 sq. ft. of space! Our goal is to be friendly and helpful, and to offer everyone who walks in a truly fascinating shopping experience. Make a plan to visit us today!
Merchandise
A little bit of everything old, new and unusual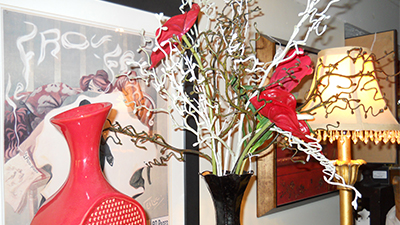 Home Decor
"When we get it at a good price, we pass the savings on."
From wall art, to table decorations, to floral design, our home decor items offer something for every taste and style. Our motto is, "When we get it at a good price, we pass the savings on." So, our unique collection also has a wide variety of price ranges. Looking for that perfect lamp? Need something to accent a bookshelf? Stop by and check out all the home accessories we have to offer.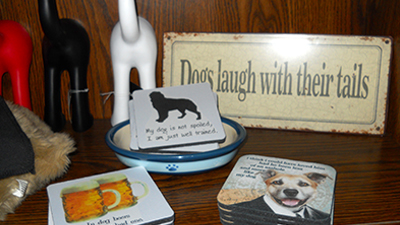 Gifts & Collectibles
Those who want a shopping experience to be fun will find plenty of things to smile about when visiting our shop. From the whimsical lines of cards and notepads, to the often hilarious collection of wine-related items, sounds of laughter are often heard throughout the store. Candles, jewelry, scarves, and signs, in addition to garden, Mizzou, and pet items, round out our unique selection of gifts and collectibles.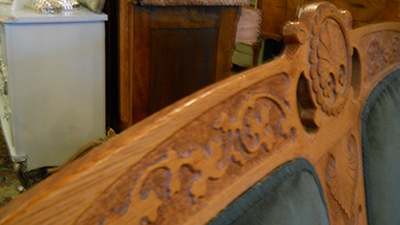 Antiques
"When you see something you like, buy it now, as it may not be there tomorrow!"
The joy of finding that unique and unexpected treasure is often felt by those visiting Stockton Mercantile. Whether you are looking for an "original" antique piece or one that has been refurbished to be made useful again, we have plenty of choices. Our best advice is, "When you see something you like, buy it now, as it may not be there tomorrow!" This often proves true because so many of our items are one-of-a-kind.
---
View more merchandise

You never know what you are going to find at Stockton Mercantile!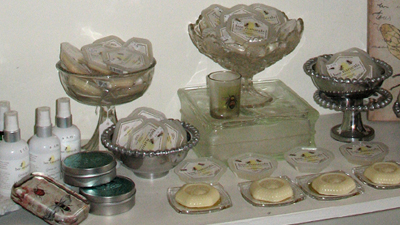 bee naturals
Organic skin care products made in Missouri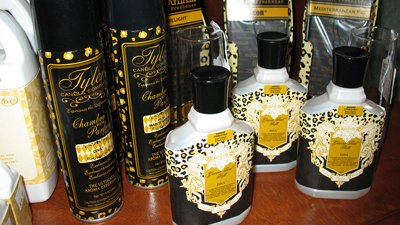 Tyler Candles
Candles, Glam Wash and Air Fresheners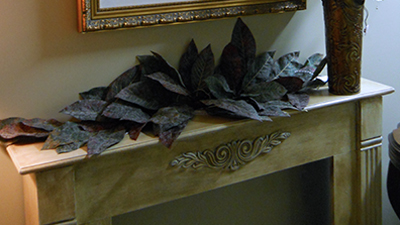 Repurposed furnishings
Mantlepieces, dressers, chairs, side tables, and more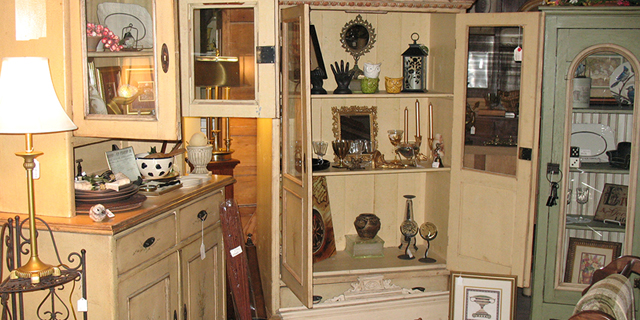 Cupboards, cabinets, tables and shelving
Antiques, repurposed, and marriage pieces (old and new combined), make up the majority of our furniture selections — but you never know what you'll find when you poke and browse.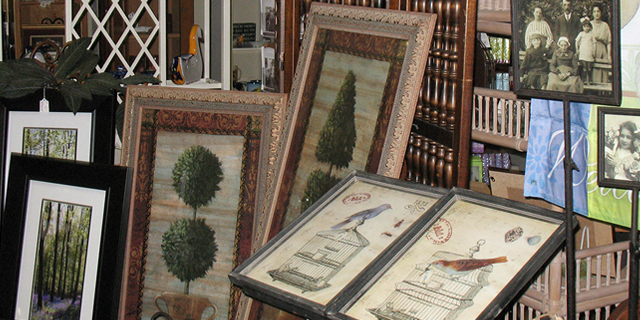 Unique frames and prints
From new, classic matted and framed prints, to the unique oil painting, to that special estate-sale find — our wall decor has it all.
Specialty serveware and kitchen items
Serving pieces from Park Hill, Mud Pie, India House Designs, and Creative Co-op, as well as antique silver and silver plate items, make for interesting combinations, as you set your table with unique style. Add the everyday useful items from Charles Viancin and Joseph/Joseph round out our functional kitchen utensil section.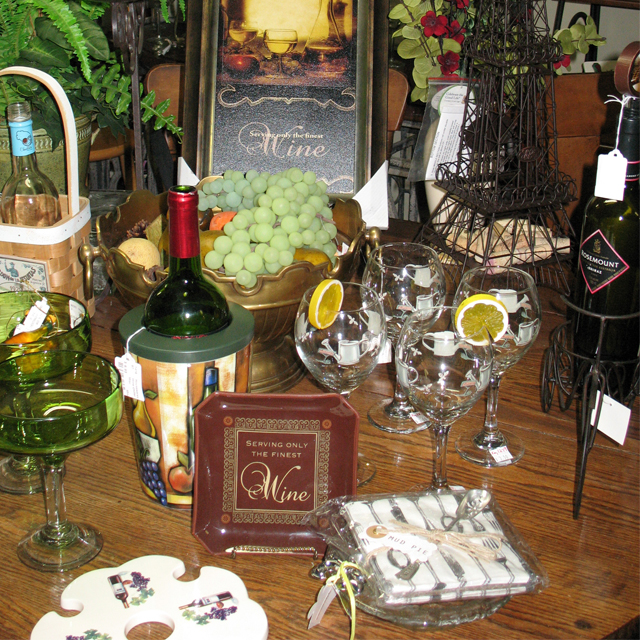 Wine and party accessories
Mariach Studios, Epic, Shannon Martin, Chris's Stuff, and Design/Design are just a few of the companies we use to keep the variety of our wine and party accessories fresh and new.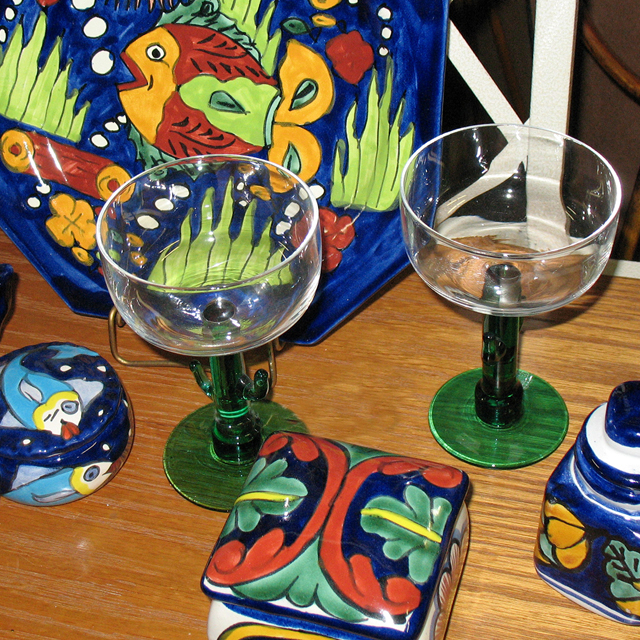 Even more Home Decor!
In addition to the normal home decor lines of merchandise, we also import Talavera Pottery direct from Mexico. Add to that unusual and unique items picked up at estate sales and direct from individuals, and you can see why we have such an interesting and eclectic mix.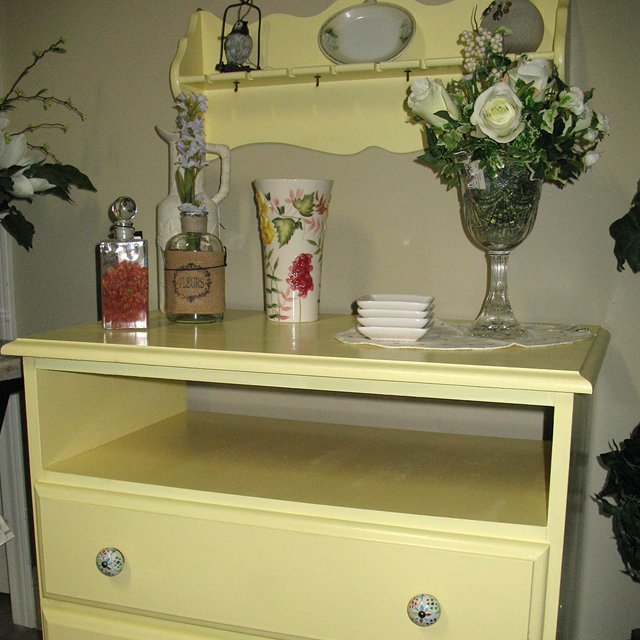 Repurposed furnishings
Just as repurposing can change the look of a piece of furniture, it can also change the use. Instead of a nightstand, what if you wanted a wine station — or a coffee bar? There is no limit to the uses of repurposed furniture. Special orders can be accommodated — just come in and talk to our friendly staff. We'll work together to get you that "Perfect Piece."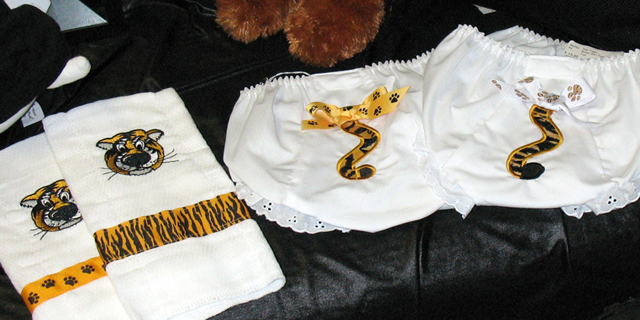 Go Mizzou!
Being in the heart of MU Tiger country, we naturally have an ever popular section of Mizzou merchandise unlike any you'll find in other stores.
Jewelry
Besides our jewelry crafted by local Artisans, Treska jewelry, Antique, Costume, Vintage, and a great selection of just-for-fun jewelry makes shopping for that special piece an adventure to enjoy at our shop.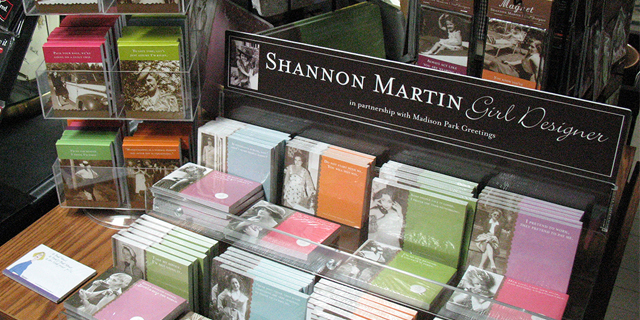 Greeting cards and stationery
Shannon Martin, Design/Design, Chris's Stuff and Mariach lines comprise our cards, magnets, napkins, and other sass-and-class items.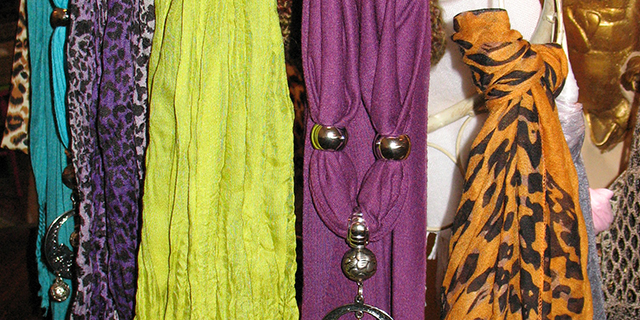 Hats and Scarves
We carry Tula Sun Hats, uniting the traditional art of weaving with contemporary hat design. Not only are they stylish, they shade your face and neck with a UPF 50+ rating. Our scarves come from a variety of vendors — always different, always fun!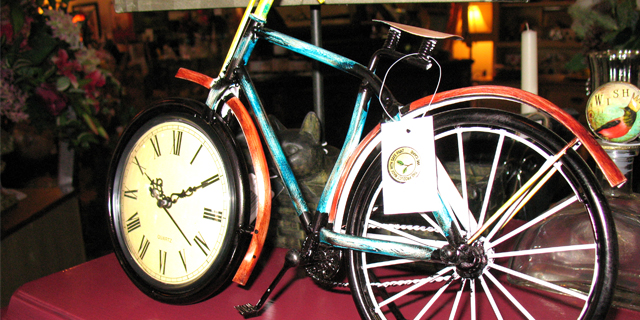 Bicycle Collectibles
Being on the Katy Trail, we have a wonderful variety of items for biking enthusiasts. Check our out bicycle clocks, bookends, plant stands, wall art, signs, and much more.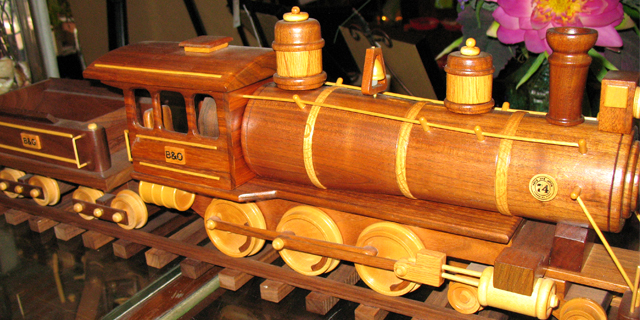 Local Artisans
Seasonal photos of the Katy Trail, the Tunnel, the Missouri river and its bluffs are all available at reasonable prices. In addition, local artists provide a variety of other items in the shop — notecards, jewelry, books, wooden toys, furniture pieces, and iron bells — just to name a few.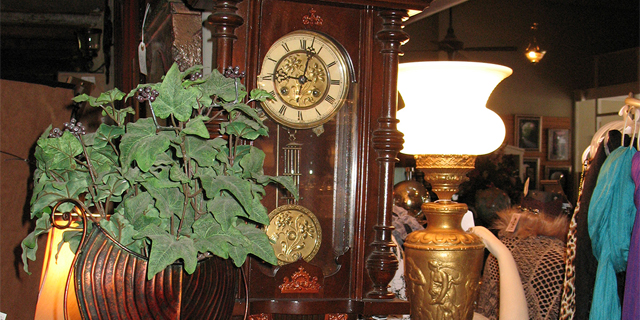 Chiming wall and mantle clocks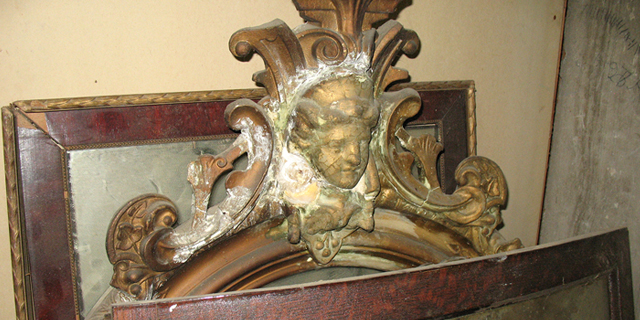 Architectural accents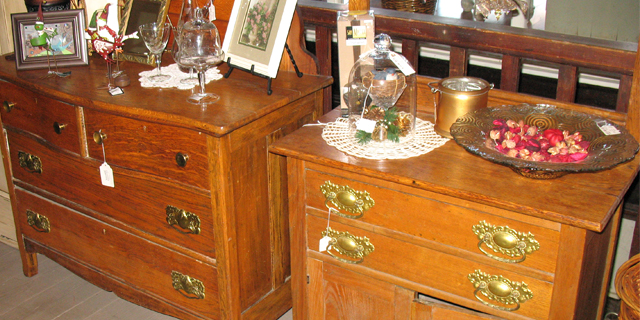 Bureaus and washstands
Desks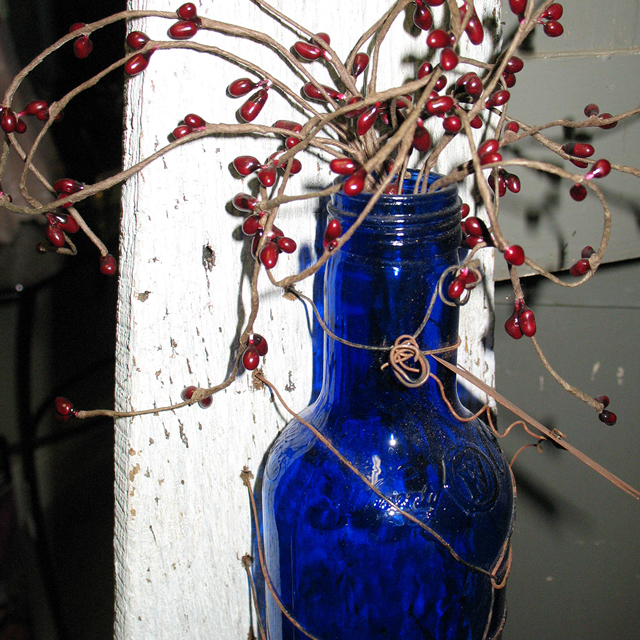 Primitive wall art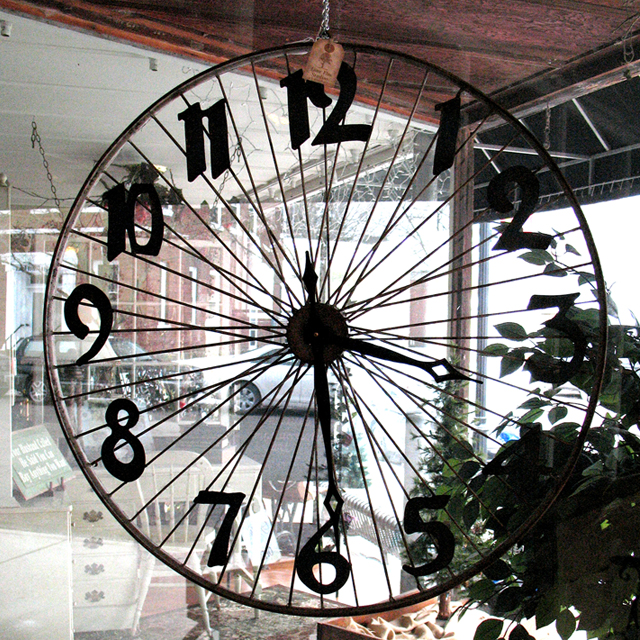 Garden art
Looking for something special?
Ask us — we are friendly and helpful!
Stockton Mercantile formerly Granny's Antiques
Diane Dunn, owner
204 Central
Rocheport, Missouri
Phone/FAX: (573) 698-4580
---